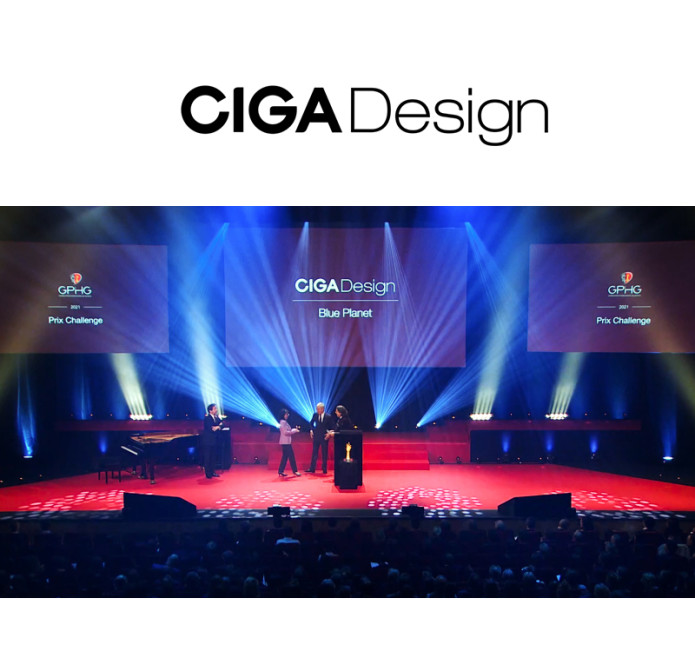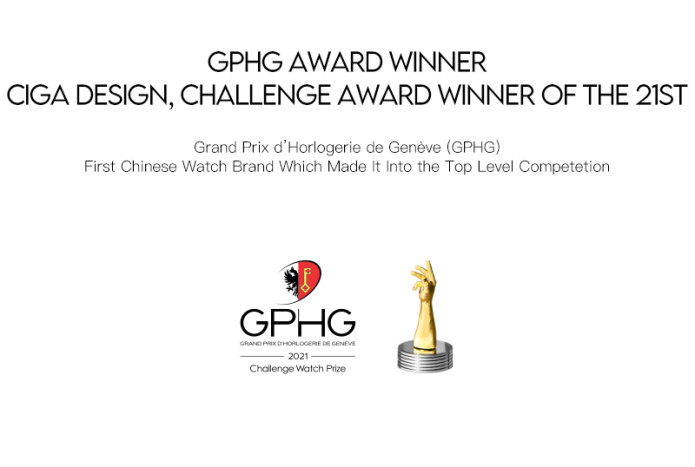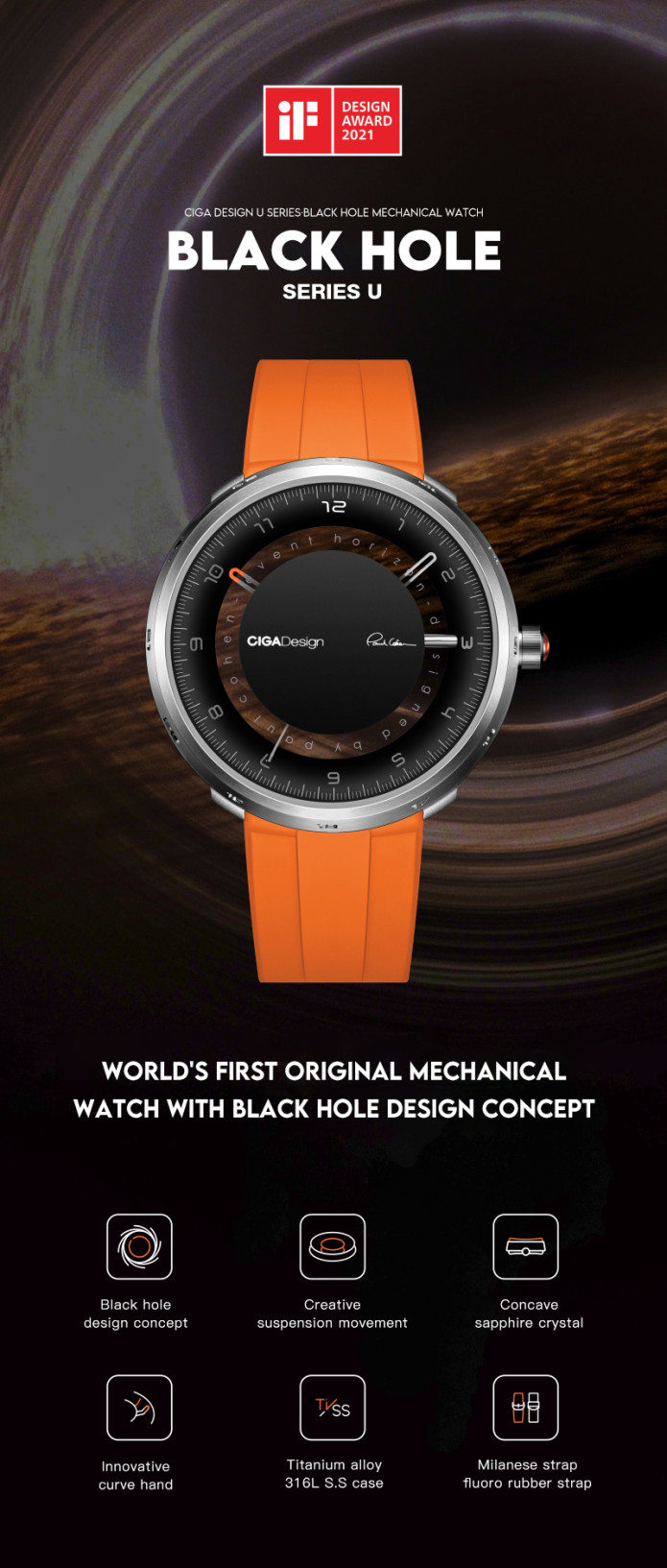 Designer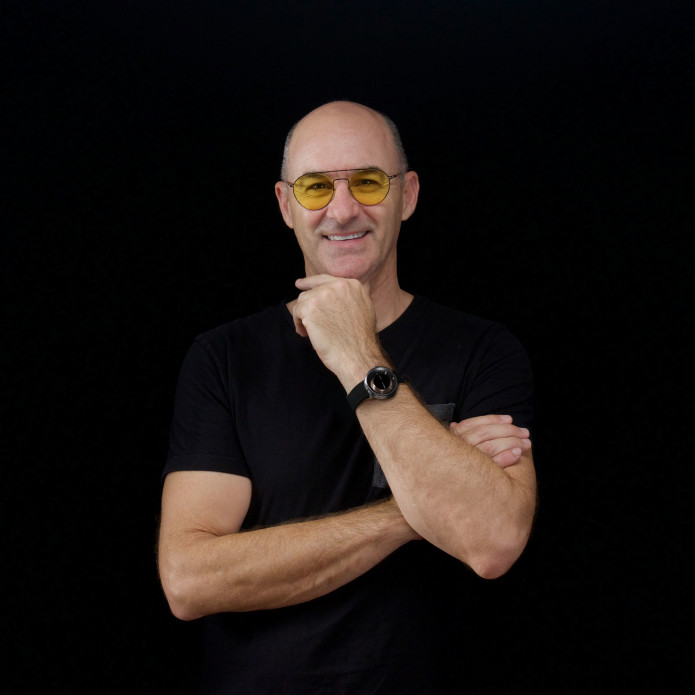 CIGA Design, joining hands with Paul Cohen, one of Australia's most-awarded industrial designers, launches the world's first watch with black hole design concept to enlighten people with the universe and the black hole.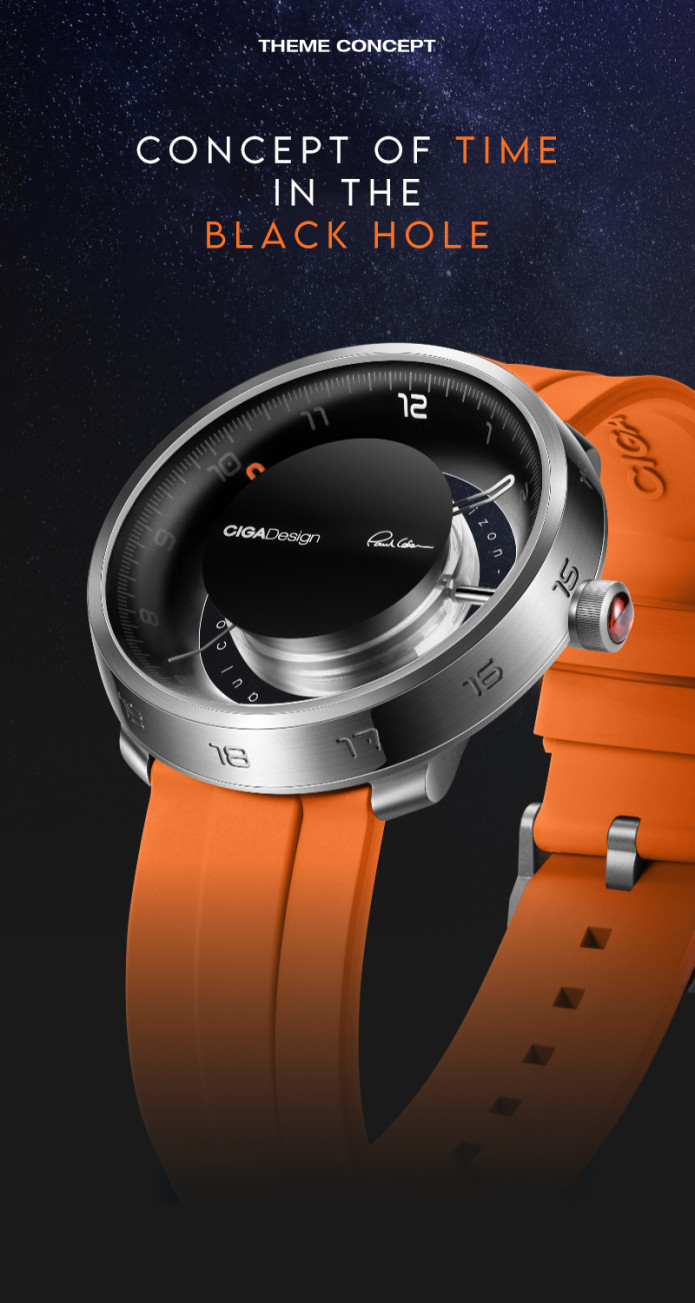 As early as the end of the 18th century, British scientist John Michel proposed for the first time the existence of "black stars" with very strong gravity. In 2019, the Event Horizon Telescope released the first photo of black hole in human history. Mankind has never stopped exploring the universe.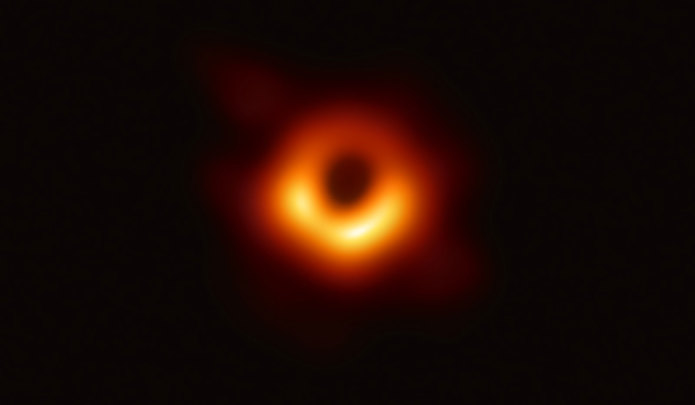 This watch, designed in August 2019 as a tribute to people for their unrelenting scientific research efforts in the discovery of the black hole, incorporates the obscure principles of black hole in its unique design that highlights interstellar mechanics aesthetic.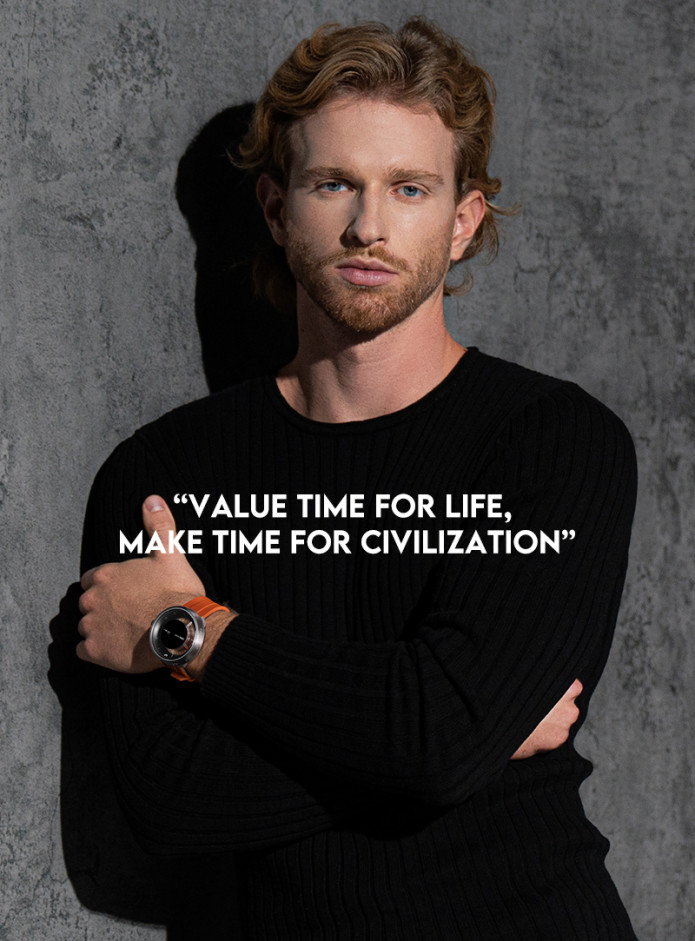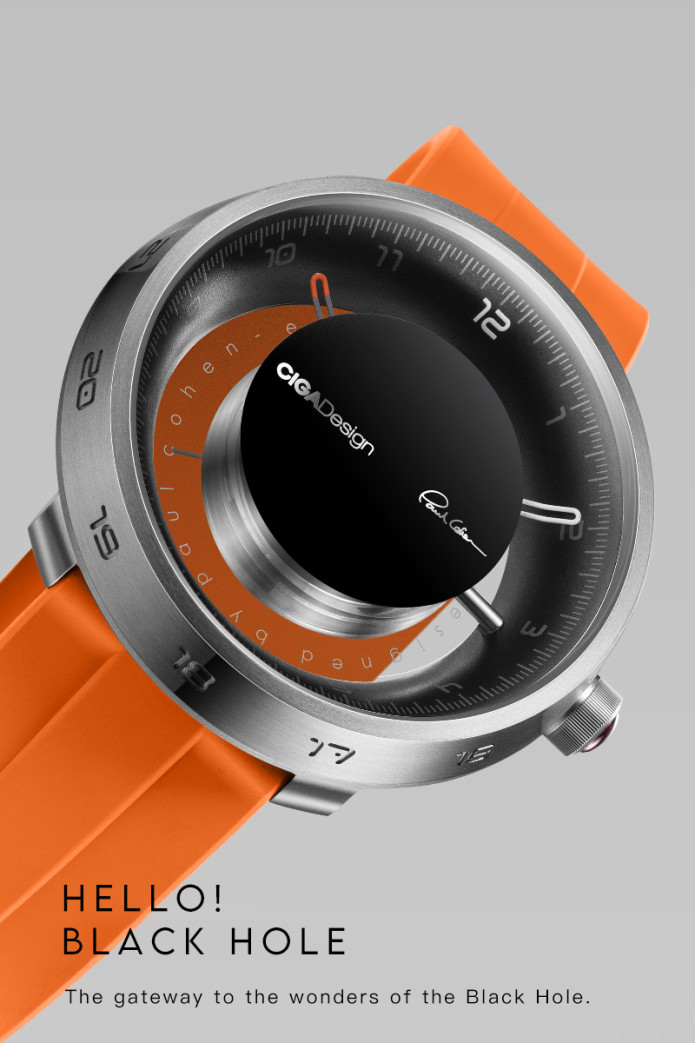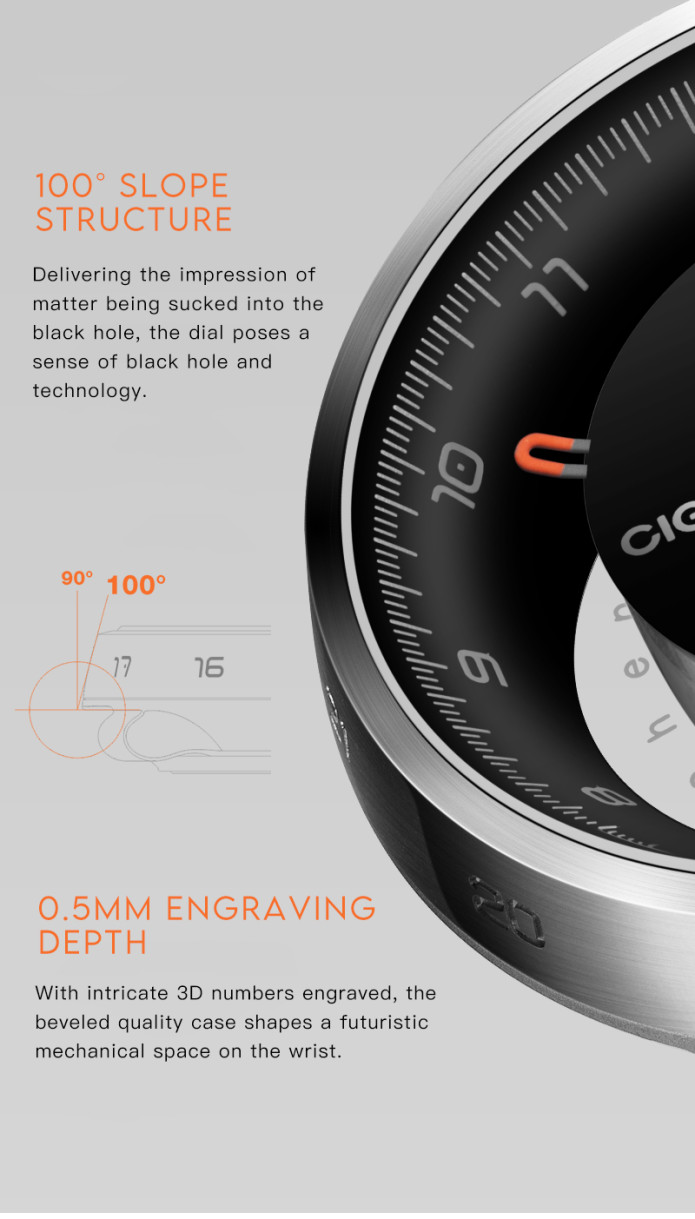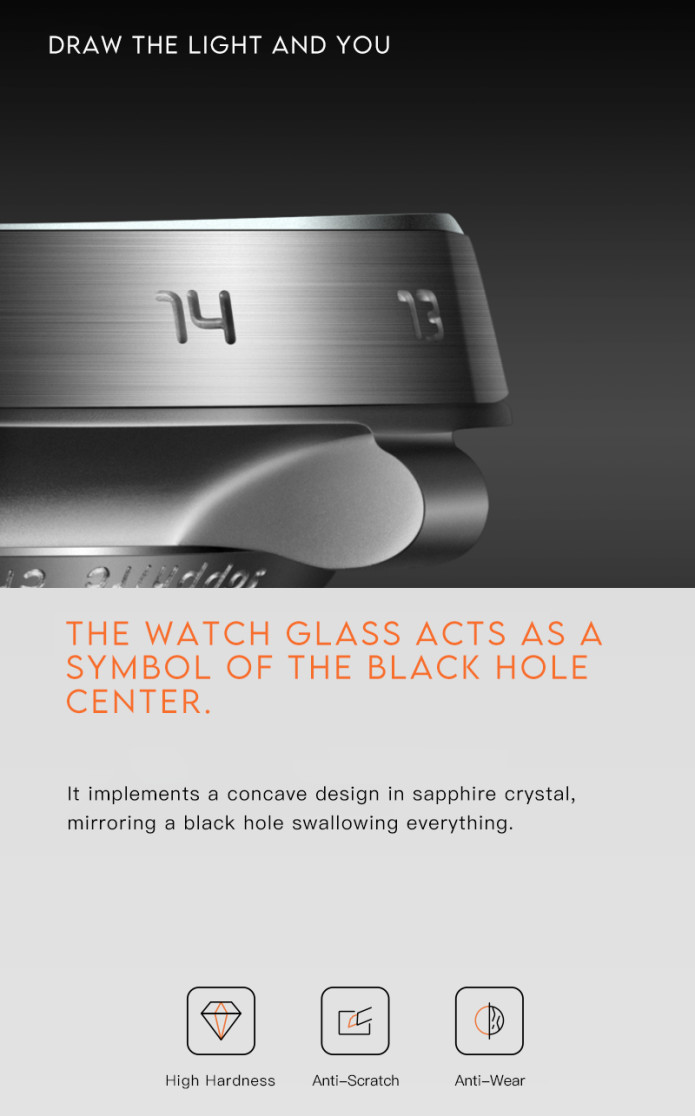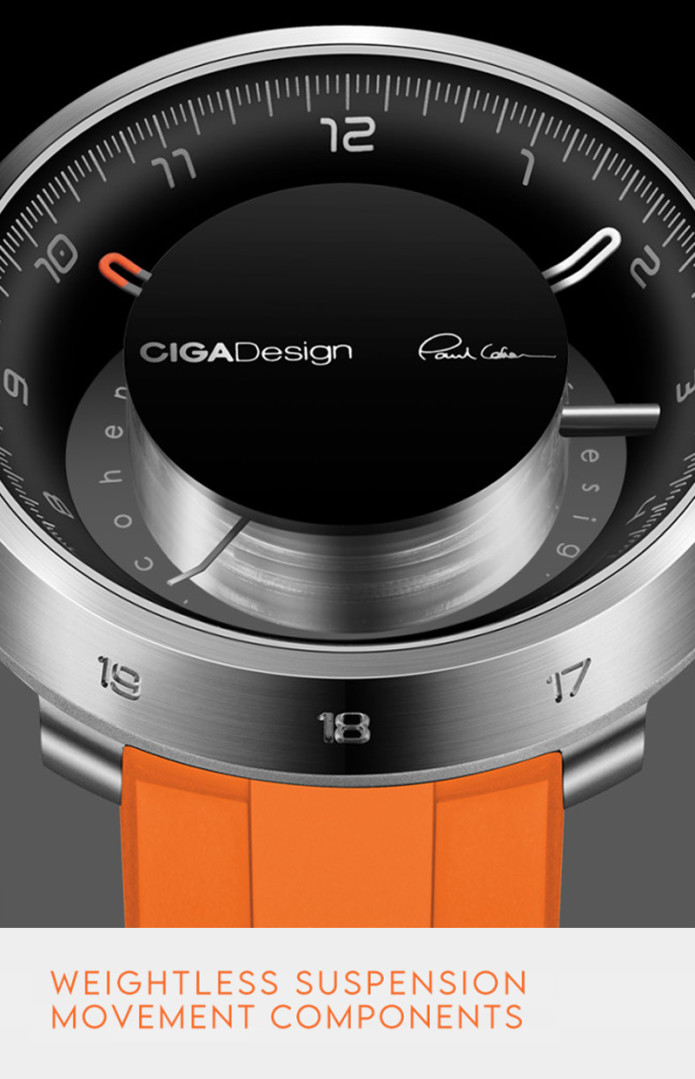 The movement and hands are held in the center of the watch via a transparent fixed structure, creating a mechanical world suspended in time and space.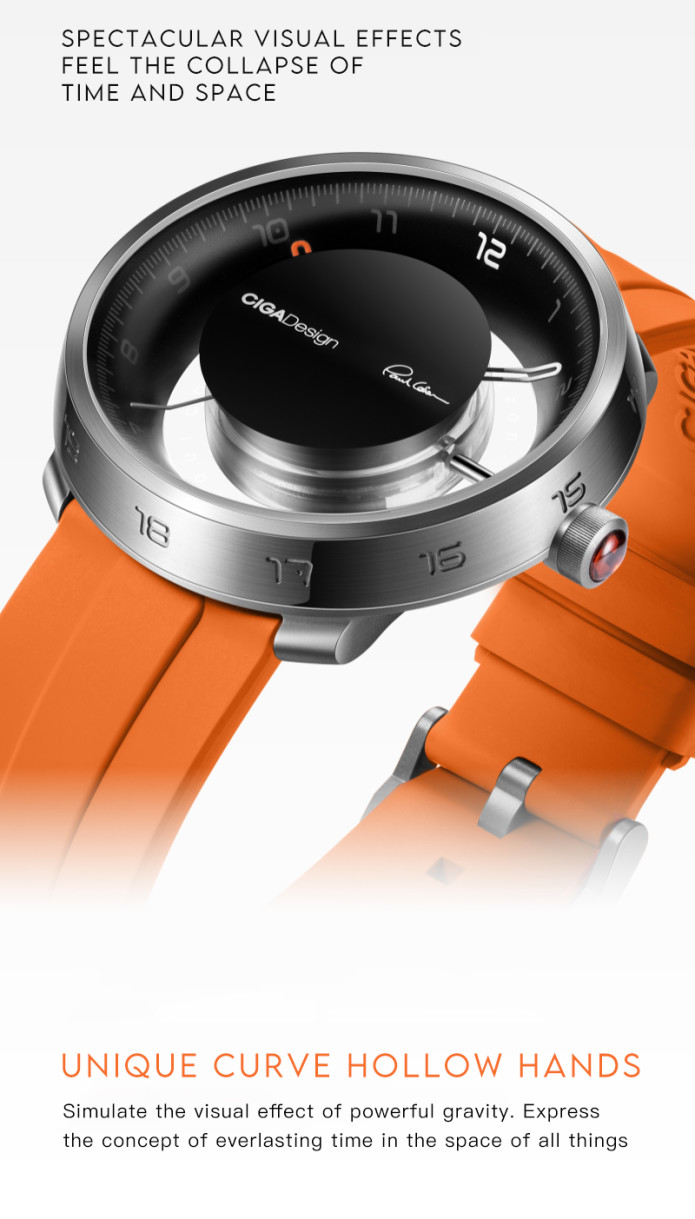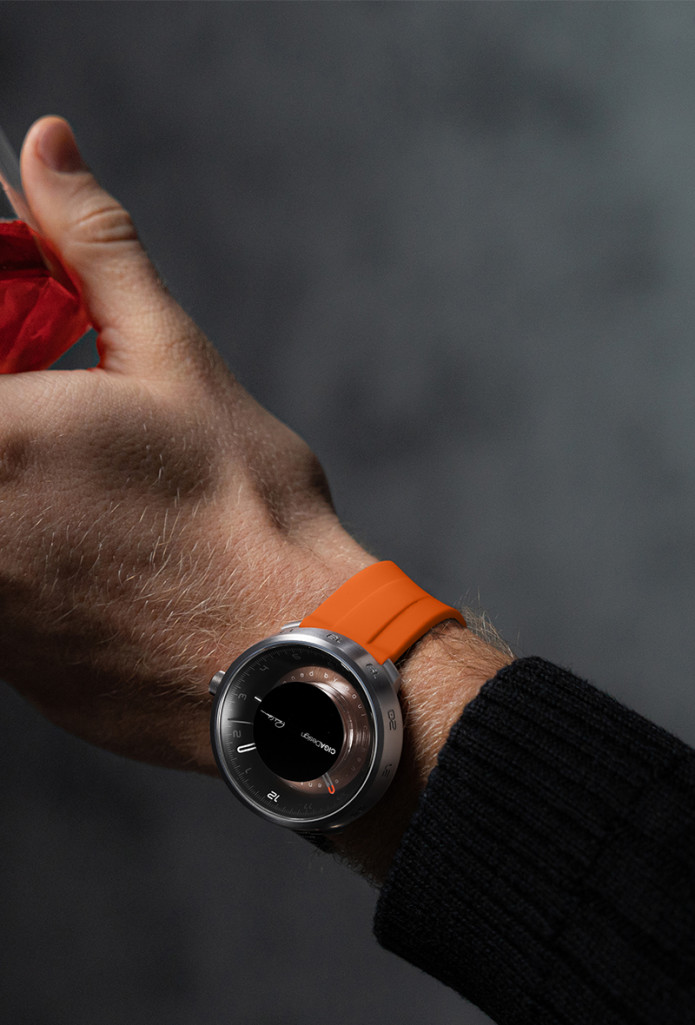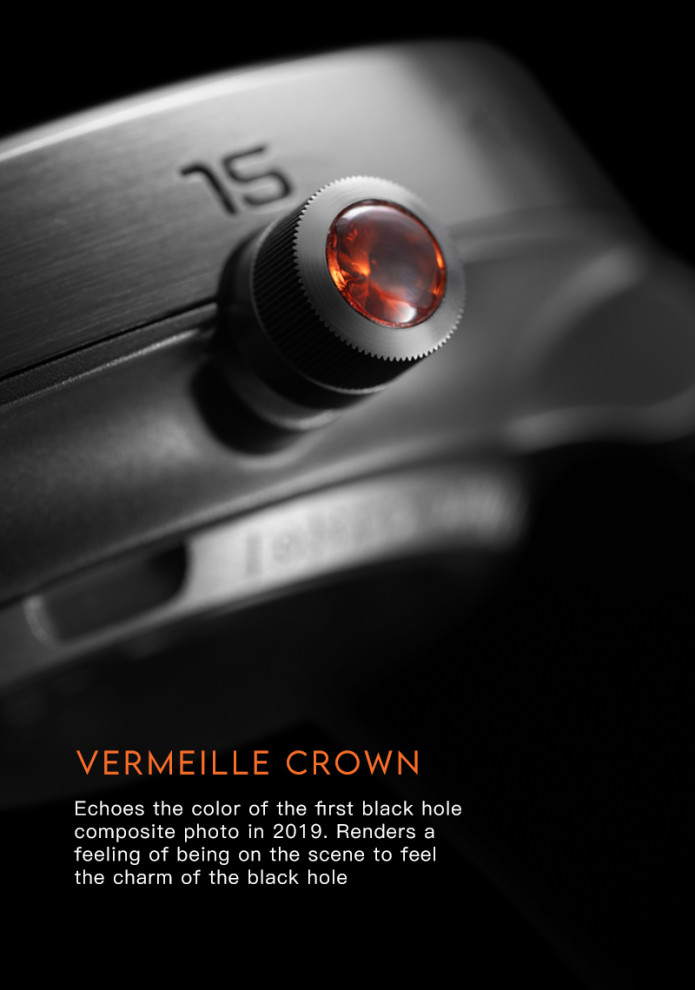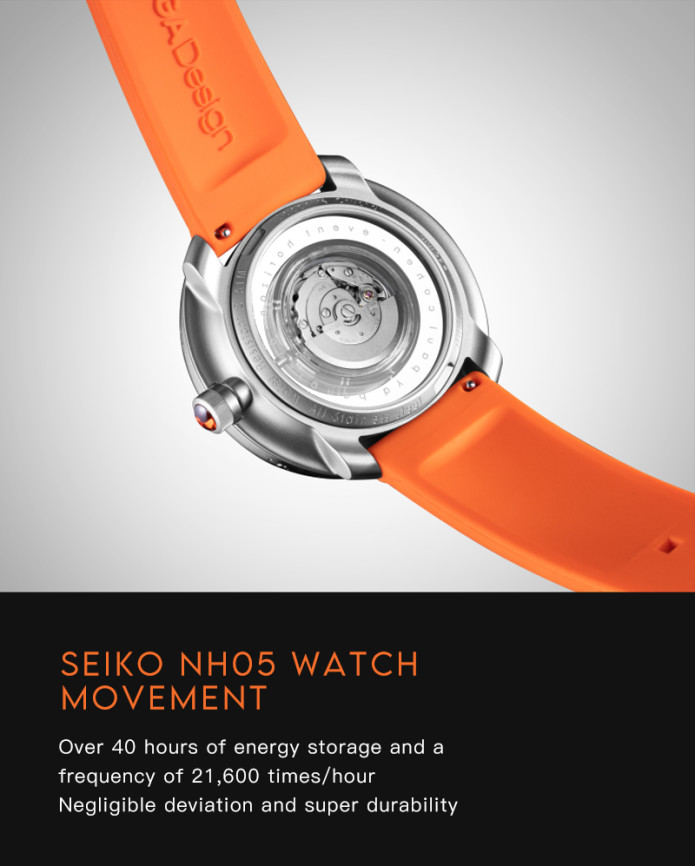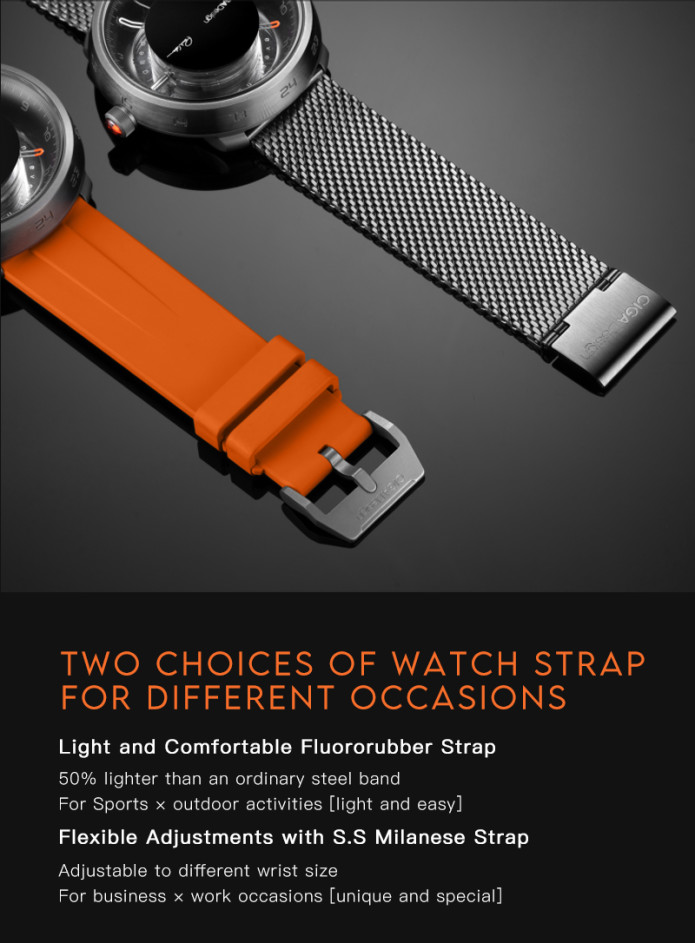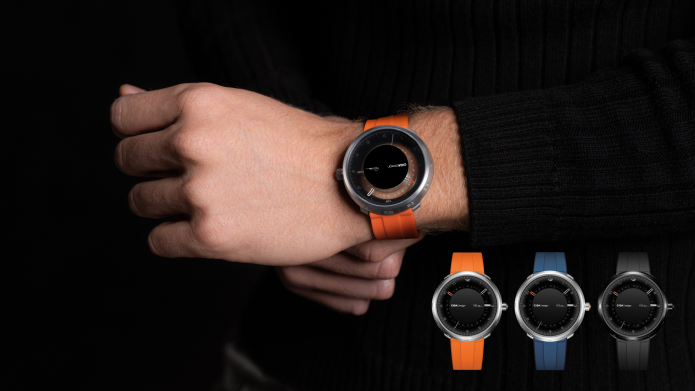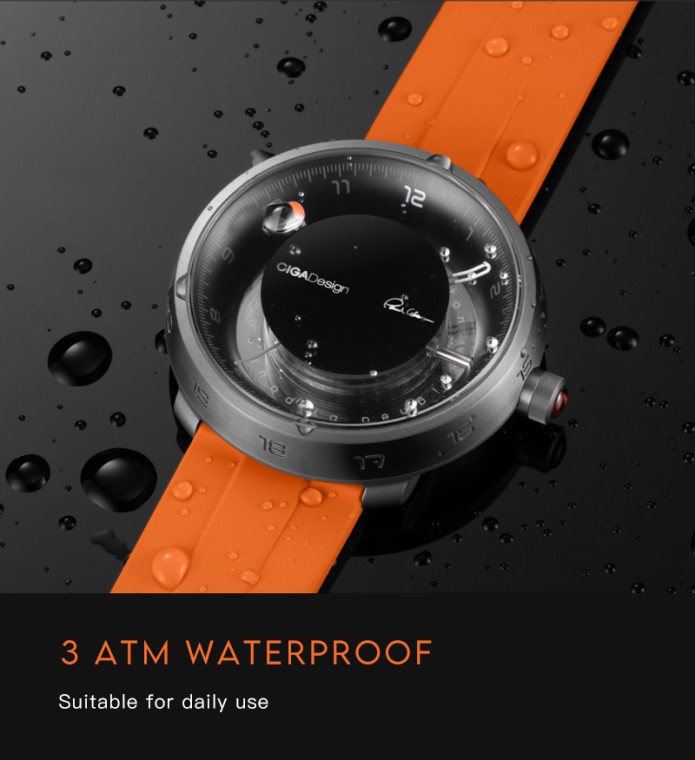 Protected against splashes from rain, hand washing, etc. Not suitable for showering or swimming.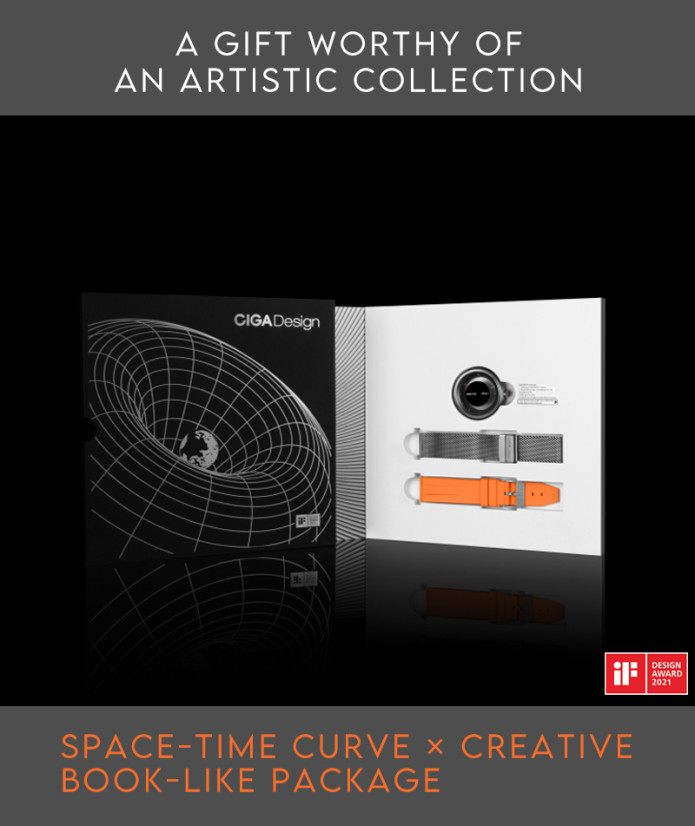 Our U Series Black Hole has traveled to many places around the world, in the hands of those eager for elegance, with great curiosity about the starry skies above.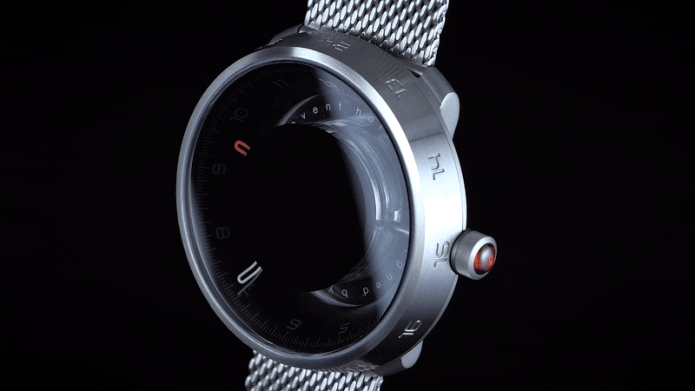 Logo and name Invisible at most specific angles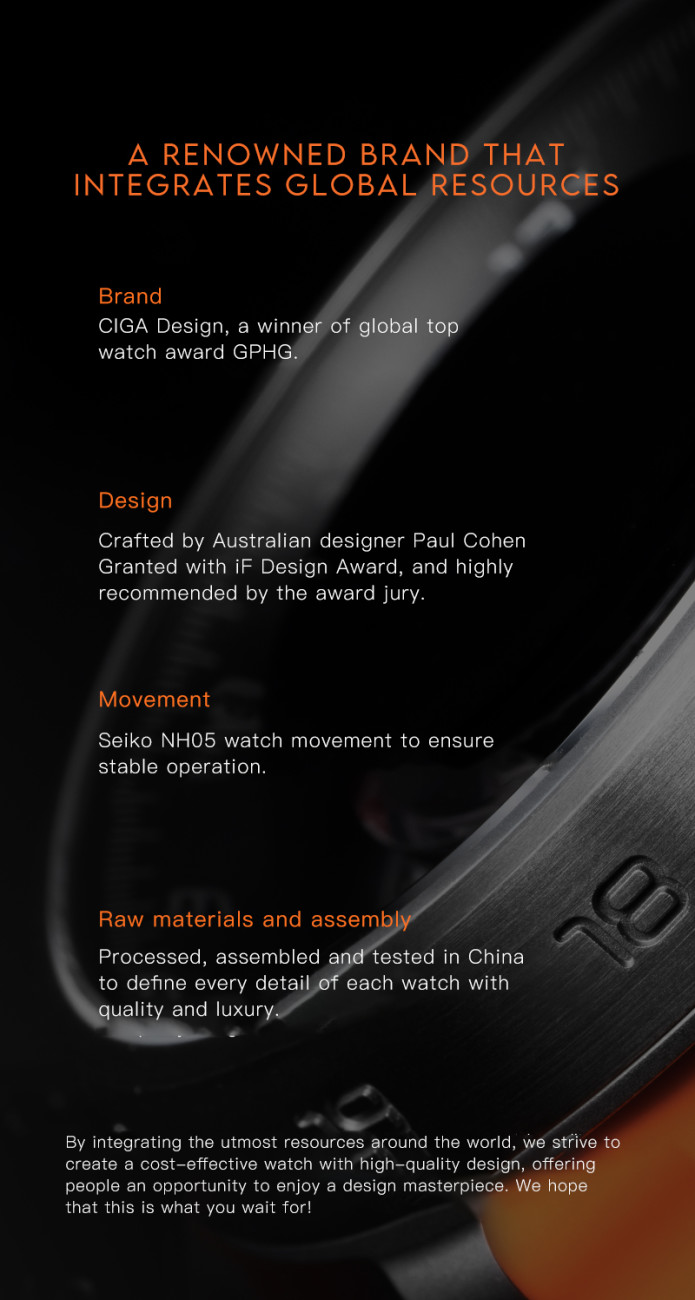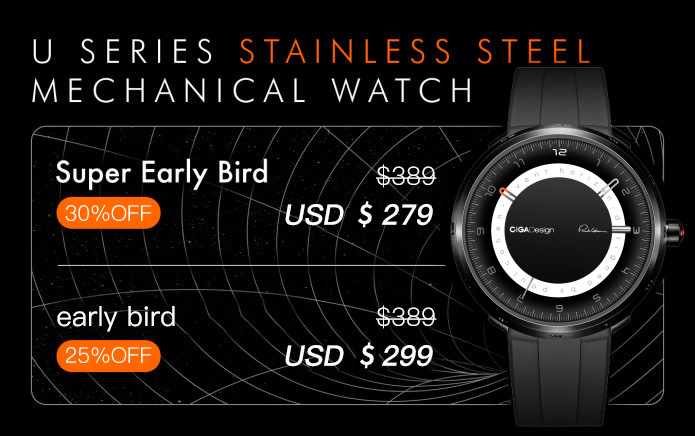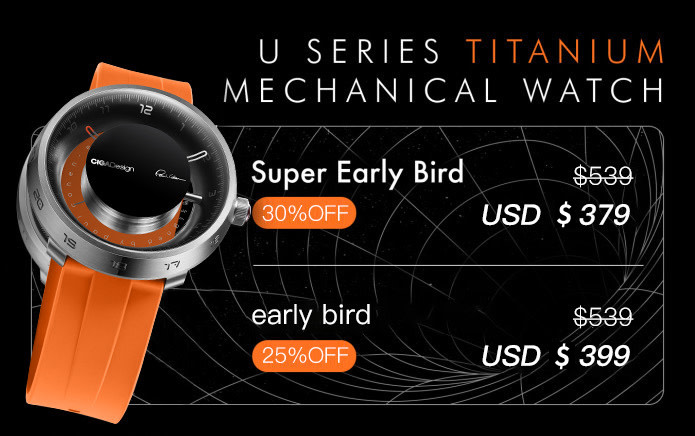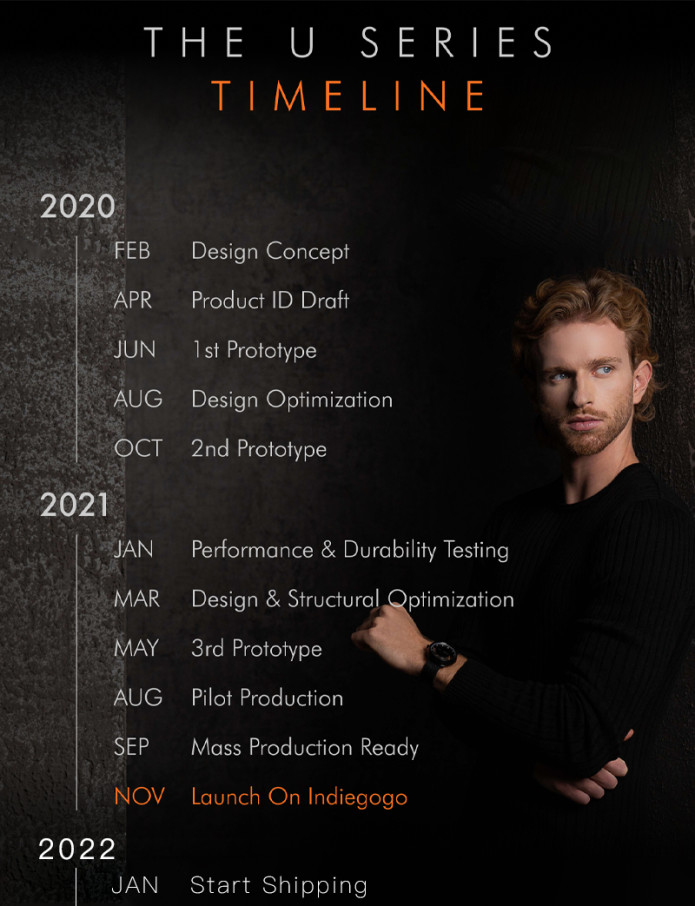 CIGA Design is committed to creating simple and innovative designs that define wristwatches as an artistic item. We aspire to authentically express the perspective of the wearer through sophisticated and refined attire.

Over the past seven years, CIGA Design has acquired more than 40 patents and accumulated a wide array of design awards.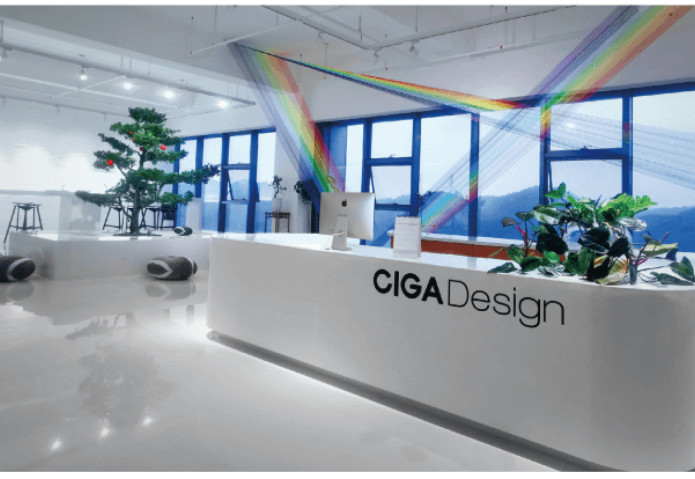 CIGADesign has successfully launched multiple projects on Kickstarter and Indiegogo, and we ended each and every one of them with successful and on-time delivery. Your support is a guaranteed delivery from us.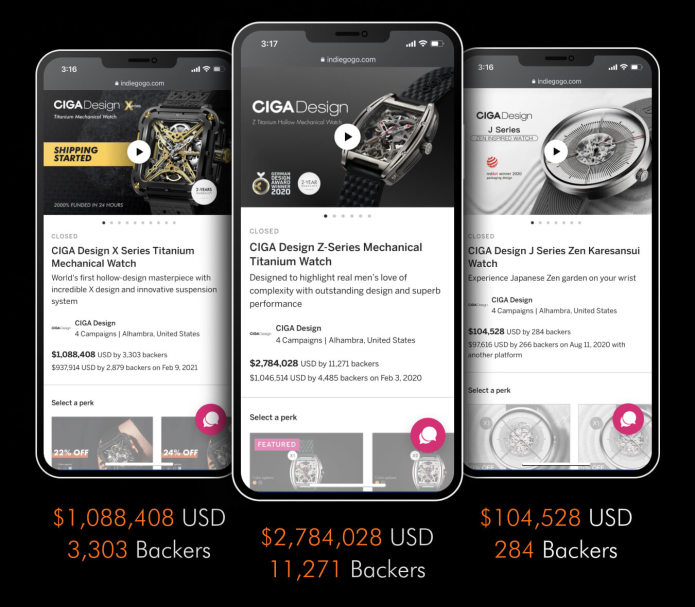 If you would like to find out more about CIGADesign products, innovations, and company vision, please feel free to contact us anytime with your queries and feedback. Your opinion counts!